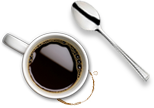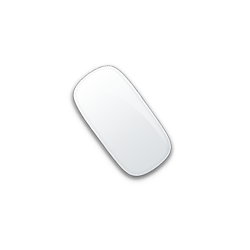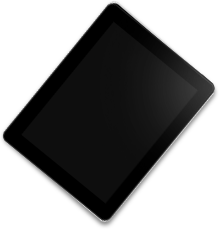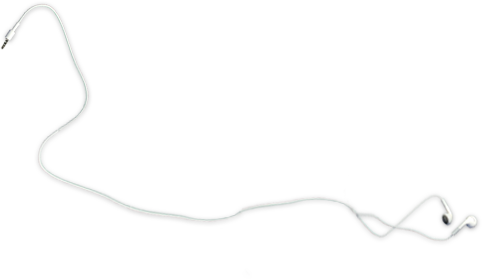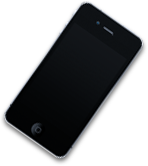 Check out all our services
Services

Keep going to learn a little more about us
About Us

ABOUT US
iPhone App Development Company is an Australia-based enterprise that specializes in developing stylish, sophisticated, technologically advanced and customized iPhone applications for a variety of corporate clients. A division of Instani - a renowned player in the web-designing category, iPhone App Development Company offers 360- degree solutions when it comes to Mobile Application development. Affiliated not only with Apple, but also Microsoft, Adobe, Compuware, Rackspace and Salesforce; we have a skilled team dedicated to understanding and developing innovative solutions for all necessary iPhone App needs!
OUR ADVANTAGE
Sound knowledge of all mobile application platforms.
Customized application development based on your requirements.
Experienced and committed mobile development team at your service.
A legacy of creating value-for-money apps, with proven track record of delivering results.
Partnerships with leading technology providers.
Evolution on a continuous basis, in terms of services, innovation and technology.
Risk identification and management systems in place.
Timeline adherence in every project.
OUR TEAM
With a team of 45+ professionals hailing from the industry, we have a team committed to developing the finest apps for your organization. This dynamic team is a blend of youth and expertise bringing the best of both worlds to the table. Together, they have a combined expertise of a staggering 1.7 million man hours! With a combination of technical as well as soft skills, they're devoted to providing you the topmost service.
OUR PHILOSOPHY
Here's a set of values which anchor us and guide every action of ours:-
100% commitment to providing the ultimate customer service.
Innovation and originality at every step.
The utmost trust and transparency.
The drive to deliver nothing short of perfection.
A constant desire for improvement.
Optimum utilization of resources.
Building continual relationships with our consumers.
Almost there to our Portfolio
Our Portfolio

Process


Envisioning the project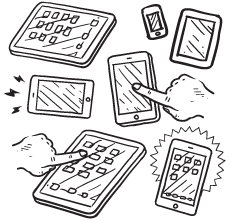 The journey to create your dream app begins with chalking out your needs and getting prepared for the next stages. Here are the steps involved at the initial stage:
Understanding your needs and objectives
Gathering the necessary data and preparing a wire-frame for the App
Deciding exact App details, specifications, platform pros and cons and costs involved

Designing your App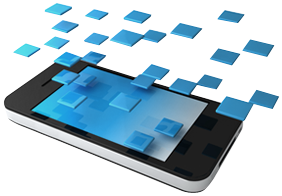 The next step is to conclusively design the App, before App development begins:
Creating a blueprint of the App- its features and its functionality
Deciding on a deadline in accordance with the client
Building static screens of the final product to get a basic idea of the look and feel

Developing your App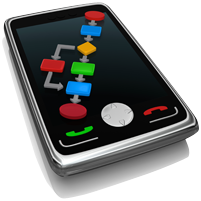 This is the stage where your mobile application is actually created based on client requirements. The steps involved are:
Designing and encoding the user interface
If server component is involved, employing various techniques for development efficiency

Testing your app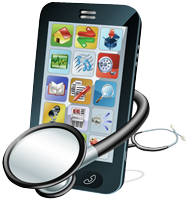 Now that your App is ready, it's time to test it before it is launched into the market. Testing happens in a variety of manners:
Constant monitoring of progress in coordination with the client
Field testing the functionality among a sample set This step involves being prepared to go back to the drawing board if necessary to remove errors

Making your App available to users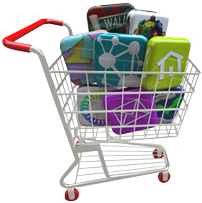 Congratulations! Your App is now ready to be deployed. It's time to unleash it upon the world. Here's how your App can reach your audience:
The first step is to submit your Mobile App to an App Store
The next step is to get your e-commerce platform ready so money can flow in
Coordinating and linking the Mobile App to your actual website and making sure there is no discrepancy

Marketing your App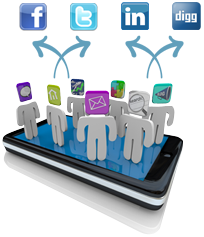 So now your Mobile App is ready to be downloaded, it's time to let people know that it is out:
A well thought-out marketing and communication strategy needs to be designed to reach the target audience -Promotion via emailers, social networking sites, blogs, articles in the media, PR, etc.
Over time, it's always necessary to make sure it's in the 'Top 25 Downloaded Apps' list to maximize downloads
We'd love to work with you – contact us below
Let's get in touch!

© Copyright 2012 Instani ! Whoah! You may stop scrolling now!